The Charles Rothermel Company has more than 50 years of experience.
50 years of commitment at your side.
50 years of constantly evolving know-how.
50 years of hearing your needs, custom manufacture, down to the finest detail and in the shortest possible time.
We offer you optimal, innovative and efficient solutions, adapted to your specific requirements.
Our teams work closely with your company to optimise your project, from design to delivery and commissioning.
Our flexibility, our qualified and experienced teams can answer all your requests: whether it is a single production, specific or in greater quantity.
Thanks to the technicality of our products, we are present throughout Europe.
Our teams accompany you and assist you during commissioning, regardless of your location.

Strict quality controls are implemented:
ISO 9001 certification for quality
OHSAS 18001 certification for safety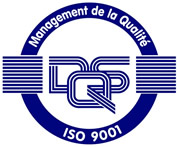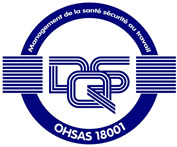 50 years of experience and know-how at your service
We are your single point of contact at every stage of manufacturing
Custom-made, we respond precisely to your specifications (unique requirement, one-off, larger quantity, etc.)
The high quality of our products, manufactured in our factory, on a human scale
A diversified range that adapts to your activity, and to the outside environment
High level of flexibility that guarantees our quality commitments at every stage of production.